At Superior, we are always looking for ways to improve the functionality, ease of use and reliability of our propane autogas dispensers. We strive to incorporate unsurpassed technology that meets or exceeds all safety requirements and offer our customers the best autogas refueling experience available in the market today.
We manufacture steel cabinets that last, offer mass flow meters that don't fail and our quick connect nozzles emit less fugitive emissions. These things, we can control. But what about the fuel that comes through them? That's a different story and the reason why we are now recommending the Donaldson Clean LPG Filter be added to every dispensing system we sell.
Propane (LPG) can become contaminated as it travels from the refinery, through pipelines, to bulk storage and finally to your on-site storage tank. Common propane contaminants include iron based mill scale, a corrosion byproduct of aging infrastructure and byproduct of system fabrication. The Donaldson filter is highly efficient and removes 99% of harmful particulates 0.5 micron and larger.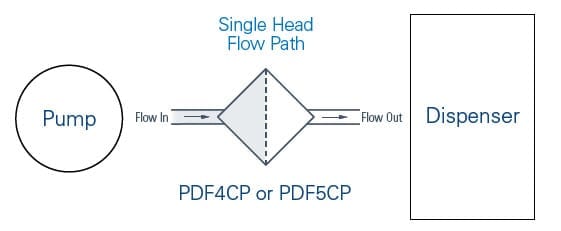 The propane that flows through your dispenser touches multiple sensitive precision components including: pumps, meters, valves, nozzles, heat exchangers, regulators, compressors, control systems and engines. This revolutionary filter provides a convenient, effective way to deliver clean propane to your equipment, protecting and extending the life of key vehicle components.Offering highly efficient filtration of 4 μ @ b 2000, the filter is constructed of high phosphorus nickel plated steel to provide corrosion and wear resistance. It uses common 1″ and 2″ NPT connections and includes inline porting, making installation simple. A built-in drain plug also provides convenient servicing. As with all parts we recommend, the filter designs meet or exceed the NFPA 58 guidelines for pressure and material of construction requirements.
As a North American distributor, Superior offers the Donaldson filter for an affordable added cost to your autogas refueling set up and we can assist you with installation, if necessary. We encourage you to consider adding the Donaldson filter to your in-service or future autogas dispensers to avoid costly repairs and downtime related to contaminants that naturally exist in downstream propane applications. For more details, including specifications and part numbers, click here. Be proactive; don't let your filters look like this.