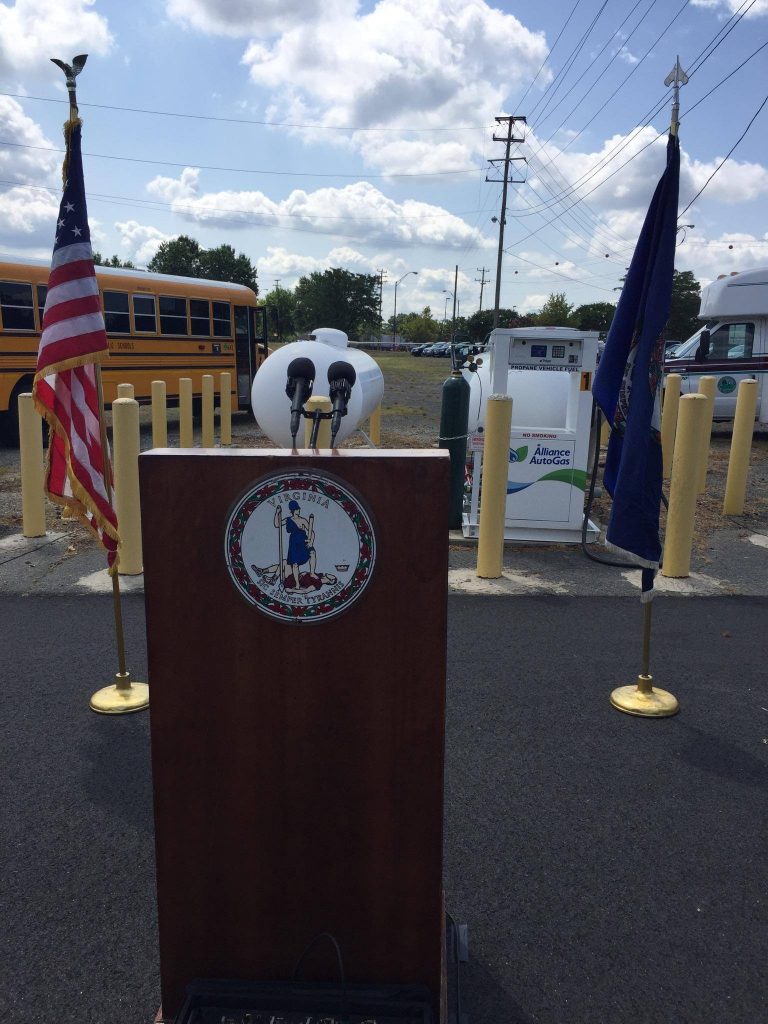 On Wednesday, Gov. Terry McAuliffe, D-Va., announced that 319 state and local government vehicles have been transitioned to alternative fuel in Virginia – exceeding the governor's 300-vehicle goal established in his 2014 Virginia Energy Plan.
McAuliffe announced the milestone in front of a propane fueling station at the Virginia Department of General Services (DGS) central fleet facility, which also offers a high blend of renewable ethanol fuel and electric charging stations for state and local fleet vehicles. A range of clean fuel fleet operators, technology providers, and a wide diversity of clean fuel fleet vehicles were visible at the event.
"I'm pleased to announce today that the commonwealth has exceeded our goal of transitioning state and local vehicles to alternative fuels, and we've done so ahead of schedule," said McAuliffe at the event. "With our 2014 energy plan, we set out to expand access to alternative fuel vehicles in a way that was cost effective for the commonwealth and that leveraged best practices from the private sector. These vehicles reduce air pollution and greenhouse gas emissions, cut down on gasoline costs and support our commonwealth's growing alternative fuels industry, leading to job growth here at home and more sustainable transportation solutions. This is a great step forward and we will continue to work to make Virginia's the cleanest and most innovative vehicle fleet in the nation." Read more here.