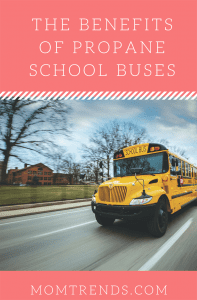 We live four blocks from my son's elementary school, so I'm happy to say that we get to walk to the drop-off line together every morning. It's become our own relaxing little ritual, and a calming way to start our day. Of course, when my big boy first learned that he wouldn't be taking the long yellow bus, he was disappointed. As a new Kindergartener, this was a rite of passage he didn't want to be denied.
I can't say that I felt the same way… I have some not-so-fond memories of riding the bus as a kid. That horrendous diesel exhaust smell resulted in regular, recurring headaches and the overall volume level was anything but peaceful. Worst of all, though, I remember the bullying. There was an overweight girl on our bus, and she was teased endlessly, mercilessly it was awful. Unfortunately, the bus driver wasn't able to help. How could she? It had to have been impossible for her to hear anything happening in the rear of that big roaring vehicle.
These are just a few of the reasons why propane-fueled school buses are a better alternative, on the rise. Today, there are nearly 13,000 propane school buses in operation—serving 800,000 students in 750 districts, nationwide. School districts in 47 states use propane buses—so it's certainly a trend that's on the uptick, but we do have a ways to go to make this the norm. Read the full article here.