Superior Energy Systems' high standards for midstream infrastructure have kept it going through shale play booms and heightened competition.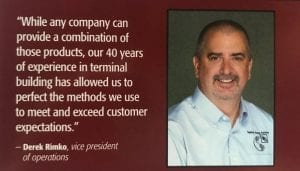 Superior Energy Systems' quality reputation has allowed the firm, focused historically on supporting retail LPG operations, to successfully move into the midstream.
The family-owned manufacturer and provider of oil and gas infrastructure, its business now includes midstream LPG and NGL terminals. The company has been busy lately, designing and building the propane terminal that Crestwood Services, a unit of Crestwood Equity Partners LP, brought online in 2017 to serve markets throughout the Northeast, including New York and New England. Click here to continue reading.