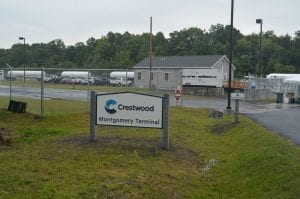 MAYBROOK – One of the largest facilities of its kind in the country will provide a reliable year-round propane supply to thousands of end-users throughout the northeast.
Crestwood Services and Superior Energy Systems opened a rail to truck propane distribution terminal near Interstate 84 Exit 5 (Route 208) on Wednesday.
The facility features 16 rail offloading stations on a continuous platform, which will ensure a capacity of approximately 100 trucks per day or a volume of 1 million gallons during peak winter demand months.
The four-spot truck rack with turbine pumps will load four trucks in 17 minutes, reducing wait times during peak winter months. See the full article here.