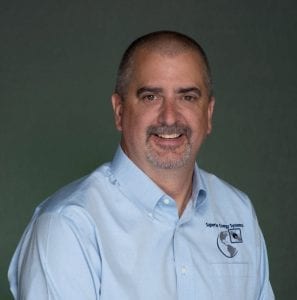 Derek Rimko, VP of Operations
Over the past 40 years, some of the largest midstream companies in the country have trusted Superior to design and construct rail, pipeline and barge terminals of all scopes and sizes. Our most recent terminal opening for Crestwood Services in Montgomery, New York, was an excellent opportunity to combine our engineering, manufacturing, construction and safety expertise to deliver operational excellence.
The most critical part of the terminal construction process starts early, during the design phase, as a baseline is created for customer goals and expectations. Numerous factors must be taken into account as the builder attempts to meet efficiency (time and gallon) desires provided by the customer. These include: storage capacity and distribution requirements, land constraints, government restrictions and safety requirements, as well as budget.
Optimum loading speed and efficiency are key priorities, especially during peak winter demand. The Montgomery facility contains sixteen rail offloading stations on a continuous platform, operating two switches per day, which will ensure a capacity of approximately 100 trucks per day or a volume of one million gallons. The four-spot truck rack with turbine pumps will load four trucks in seventeen minutes, resulting in reduced wait times and efficient turnarounds. The terminal also integrates state-of-the-art technology, including electronic data transmission of every load. Maximizing the number of offloading stations while maintaining speed of extraction and accuracy provide economical savings to both the midstream supplier and marketer.
The videos below feature an up-close look at how Superior worked hand in hand with Crestwood, turning their expectations and vision into reality.

Choosing a turn-key terminal builder who can cover all facets of the process is critical to a seamless, well organized and economically maximized build. If you're looking to make your current or new terminal operations more efficient, let us show you why we are the best in the business.