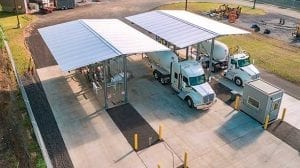 Propane retailers are busy anticipating potential bottlenecks and finalizing winter business plans amid cautions of being caught off-guard and "on thin ice" if severe weather conditions take hold.
"Two 'bad' winters hasn't been good for anybody. There is a level of complacency that is evident after two mild winters," says John Powell, senior vice president and chief commercial officer of Crestwood's Marketing, Supply & Logistics Group.
Powell advises propane retailers to "go back an additional two years and take a look at what a real winter looks like. It would be prudent to review your contingency supply plans with your suppliers for more gallons than you've needed in the past two years," he says. "The downstream markets are going to have to work closely with their suppliers to make sure the contingency gallons are there."
Powell points out that "the markets change much faster today than in the past. Propane is a global commodity. Adjust your supply plan more frequently than you have in the past, as well as your marketing plans with your customers."Read the full article here.