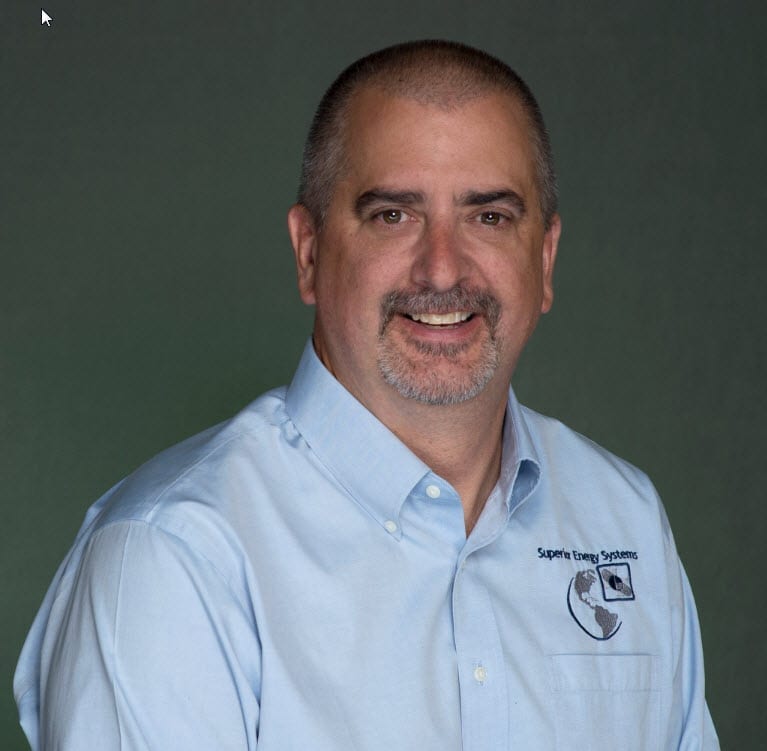 I remember a year ago, reviewing all SES had accomplished in 2019; our business continues to expand year after year and 2019 was one of our best years to date. We were eager to get to 2020 and see what it held for our company and customers and we, as well as all of you, could never have imagined the obstacles it would bring.
I think it is easy to look back on this past year as a chaotic mess but I have to say, the resiliency of not only our company and employees, but also our industry as a whole, outshines that mess. From the very beginning of the pandemic our team has never stopped working. SES performs services for industries who were identified early as critical infrastructure sectors by the Federal Government, providing vital infrastructure support and mechanical services. We knew we had a responsibility to our partners and customers to keep our doors open and our field teams working. Taking all of the precautionary measures, we continued to design, manufacture, install and repair infrastructure systems that kept our customers in business. 2020 was a tough year for all of us but we are proud of what we have been able to accomplish and thankful to you, our partners, customers and friends who have consistently supported us. We hope you will look back on 2020 with us below.
Wishing all of you a very wonderful holiday from SES.
Derek Rimko, VP Operations
2020: Year in Review
In January, the National Fire Protection Agency (NFPA) 58 Committee make a critical change to autogas infrastructure code by requiring the K-15, quick-connect style inlet on vehicles as an industry standard. The nozzle allows for nearly zero escaped emissions at release and is extremely user-friendly; it also eliminates the requirement for personal protection equipment (PPE).Two of our staff members are NFPA 58 committee members and advocated for the code advancements. SES was also featured in an LPGas Magazine article highlighting increased propane storage capacity through the addition of rail terminals throughout the country, including 15 NGL terminals constructed and/or expanded by SES over the past 5 years. We also took part in the Propane Educational Research Council (PERC) National Safety and Trainers Conference, an industry cause we continue to devote our time and energy to.
In February, our sales engineer Scott Doughtery was recognized in our industry's 30 Under 30 program. Created by the International Association of Young Gassers in conjunction with the National Propane Gas Association (NPGA) and the Canadian Propane Association (CPA), the program is meant to invest in, recognize, and encourage young professionals working for companies directly involved in our industry. In March, Facility Executive magazine highlighted SES in an article on large warehouse heating for Amazon — without natural gas. And we were also featured in BPN on why now is the RIGHT time for refueling success with autogas. In April, PERC released a video, with SES collaboration, which gave fleet owners an in-depth look at what occurs during the installation of a permanent, on-site autogas refueling station. Work Truck provided insight from SES on why fleets should utilize reputable autogas infrastructure suppliers.
In June, myself and colleague Jim Bunsey were interviewed on PERC's 1075 podcast, discussing options available for supply planning and winter storage for the upcoming season. We later expanded on additional options for propane retailers and midstream suppliers to meet peak demand, including terminal bobtail filling for retailers and railcar transloading for suppliers. In October, the Canadian Propane Gas Association released a great video highlighting Halifax's use of autogas; their school system utilizes SES infrastructure. Plant Engineering issued a SES article on the increase of propane storage capacity through rail-supplied terminals.
In November, we celebrated with our industry partners as we reached a milestone of 20,000 propane autogas buses running in public and private school districts across the United States. We also received National Type Evaluation Program (NTEP) retail certification for our propane autogas dispensers. This certification allows our propane autogas dispensers to be sold to customers that wish to install them in a public setting for full retail use and was a big achievement for our team.
We close out 2020 grateful for what we accomplished in these crazy times and look forward to a successful (and hopefully calmer) 2021.